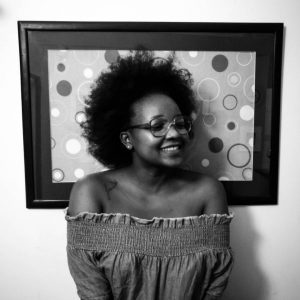 We were looking for more ways to inspire you and, the ICT Association of Uganda (ICTAUg), a key body in driving all things IT in this country, is always a good place to look. We landed on some real inspiration on their newly-elected board  – Isabel Odida. She's their new Secretary General.
Isabel, a former Data Planning Engineer at MTN Uganda, is a trainer at The African Network Operators Group (AfNOG), teaching the Scalable Internet Services course since 2017. Before taking on the role of Data Planning Engineer, she was MTN Uganda's senior ISP Administrator. She is also a fellow of the Internet Engineering Task Force (IETF), at the Internet Society (ISOC), where she is also a trainer for the Network Operations course.
She is not only passionate about sharing knowledge and empowering talented minds in the African Tech Community but is also a supporter of Free and Open Source Software (FOSS)
It would be criminal to mention Isabel Odida and not mention that as much as she is a tech evangelist, she is also an amazing Interior Designer. She's the brain behind Miss Odida. She regularly shares tips on interior design so naturally, I was quite curious to find out how she balances these seemingly unrelated fields. First though, let's focus on her tech side of life.
What is data engineering and for how long have you been in this field?
In general terms, Data engineering is the technical art of designing, building and managing data infrastructure. It involves developing the architecture that helps analyze and process data in the way an organization needs it while also making sure the systems' performance is in check. My data engineering experience is from a telecommunication company and the definition from that perspective isn't far from the general, only that in my case I'd be referring to internet data.
I have been in this field for over nine years,10 in May.
What did you want to be when you grew up? (Because clearly, what you are doing now wasn't an option when you were a child)
It was an option actually. I always knew I wanted to work with computers only that I didn't know what they called people that worked on computers then. The first computer I came across during my childhood was operating on Windows 95 and it was released on August 24, 1995. It's this experience that laid the foundation and funnily enough, I'm not a windows fan anymore, I'm a die-hard Linux/Unix person. My fascination with the way computers worked developed even more only to turn into a career. By the time plans for joining University had come along, I had already undertaken three IT professional courses and one self-study.
What were some of the challenges you faced in pursuing a career in data engineering?
The first challenge had been trying to get used to working in what we call the maintenance window which is the time period in which changes have to made on the network because it's when there's the least traffic so only some interruption in service, if any, is acceptable. The period is between 2400 hours and 0600 hours. Coming back to work at night, having worked during the day, was a challenge.
The other challenge was trying to work towards being the best I can be. It can be hard to strive for perfection honestly.
What do you work to achieve in the future especially in the line of IT and for the girl child in Uganda?
I have always been a tech evangelist who's also very passionate about knowledge sharing and empowering the talented minds involved in the technical community. It would be a great achievement of mine having been part of the development of as many Ugandans as possible. Being female I wish to be a great role model for the girl child, if I can so can they and there's equal opportunity for everyone.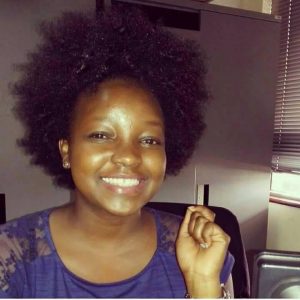 Women are generally underrepresented in tech, more so in engineering roles. How do you think this can be changed?
I think the existing women in tech need to get out more, show themselves and also take on leadership roles within the tech community. This way they are indirectly rooting for the upcoming women in tech and also helping more to pick interest.
What opportunities do we have as the youth in this country in the field of IT?
I think you've noticed how almost everything is going tech now. Africa is on the rise and developing her regional infrastructure, so while this happens it has become more important to be able to build and sustain regional communities in support of the same. Hence opportunity, even for Uganda.
What tips do you have for any engineer out there who aspires to one day, like you, work for a top tech company?
Work hard, be open-minded, learn to explore and take a chance on every opportunity that comes your way!
If you had a chance to speak to a younger you who's just starting out, what tips would you give her?
To think of tech as the best playground ever created, so enjoy it, it's fun. To believe women techies can also be super cool, they can be badass(laughs). (Am I allowed to use this language, I can't think of any other word that's just as good, so embrace it.)… Think positively, it shall take you so far, you'll be amazed.
And that's it! Thanks for being such a great guest Isabel. And to you our readers, thanks for following the series. Look out for more inspiring women in our #WCW series….